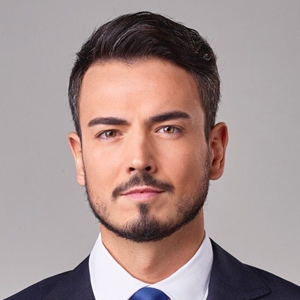 André Carvalho Ramos
Journalist CNN Portugal (Portugal)
André Carvalho Ramos is an investigative journalist, winner of the Golden Nymph for Best Documentary at the Monte-Carlo Television Festival in Monaco and the award for Best News Coverage at the Venice Television Festival, with the documentary "The Diagnosis: COVID-19." 
Over the past 13 years, as a journalist, he covered the refugee crisis in Europe, having crossed by sea the path between Turkey and the Greek island of Lesbos. He served as a special correspondent during the Israel-Palestine conflict and covered the Brexit events in the United Kingdom. 
In Portugal, he was assigned to various electoral campaigns and, in 2017, to the Pedrógão Grande and central Portugal wildfires. He worked with the International Consortium of Investigative Journalists during the Panama Papers investigation and is the author of more than a dozen major reports. 
12:05 – 12:25 | FIRESIDE CHAT
friday september 1st
Choices of a Future Generation