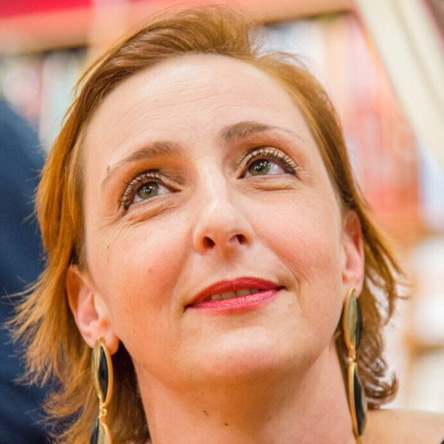 Filipa Melo
Author, Literary Critic and Journalist (Portugal)
Filipa Melo is a writer, literary critic, and journalist. She is the author of the novel "Este É o Meu Corpo" which was translated into seven different languages, the book of reports "Os Últimos Marinheiros," and the "Dicionário Sentimental do Adultério" (Sentimental Dictionary of Adultery). She is currently working on a biography of Amália Rodrigues with Contraponto.  
For about thirty years, she has been involved in promoting national and classical literature through press and television, reader communities, promotional events, and workshops and fiction writing mentoring. 
Currently, she writes literary criticism and conducts major interviews for the magazines "Sábado" and "Ler." She also works as a ghostwriter, coordinates and teaches a post-graduate program in Fiction Writing at Universidade Lusófona in Lisbon, oversees the International Writing Residencies at the Fundação Dom Luís I, and handles communication for the "Ensaios e Retratos" (Essays and Portraits) of the Fundação Francisco Manuel dos Santos. 
friday september 1st
Chapter III: Reflexions - Past, Present & Future