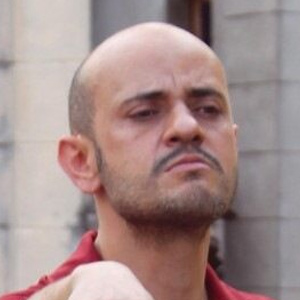 Gustavo Miranda
Actor and Comedian no 'Commedia a La Carte' (Colômbia)
Gustavo Miranda holds a Master's degree in Dramatic Art, Dramaturgy, and Direction from the University of Antioquia in Colombia. He has brought his work to significant stages and classrooms in over eleven countries across Latin America. 
In Portugal, he is part of the cast of Commedia a la Carte and serves as an artistic coach for the improvisational Company, Cardume, in Lisbon. 
In Brazil, where he has resided since 2012, he is a member of the cast of the program "Fora de Hora" on Rede Globo. He is one of the improvisational actors of Companhia Barbixas in the show "Improvável," of which he was also the artistic director for five years. He is an actor and co-director of the play "Passageiro" from Companhia do Quintal in São Paulo. He is also an actor in the play "Portátil" from Cia Porta dos Fundos in Rio de Janeiro. 
In Colombia, his native country, he founded and was one of the artistic directors for 12 years of Acción Impro, one of the most significant improvisation groups in the Latin American scene and a current reference in Medellín's theater. He is one of the most active contemporary Colombian authors in recent years. Several of his texts have been staged in Bogotá and Medellín. 
thursday august 31st
Commedia a La Carte