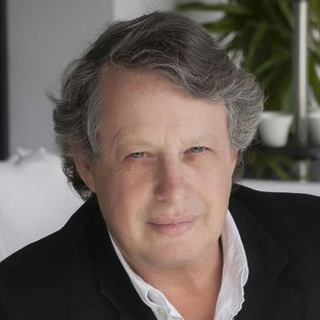 Nuno Lobo Antunes
Neuropediatric and Author (Portugal)
Nuno Lobo Antunes was born in Lisbon on May 10, 1954. In 1977, he graduated from the Faculdade de Medicina de Lisbon, in Medicine. He was a Hospital Assistant in Pediatrics and Coordinator of the Neuropediatrics Unit at Santa Maria Hospital in Lisbon and a member of the Neurology Committee of the "Children Oncology Group." 
He served as a consultant in Pediatric Neurology for the Department of Neurology and Pediatrics at Memorial Hospital for Cancer and Allied Diseases and for Presbyterian Hospital in New York. Nuno Lobo Antunes was also an Assistant Professor of Neurology and Pediatrics at Cornell University Joan & Sanford I. Weill Medical College. Currently, Nuno Lobo Antunes is the Medical Director and Coordinator of the Neurodevelopment and Neurology areas at CADIn, a Consultant in Neuropediatrics for the Pediatric Service at Hospital Fernando da Fonseca, and a Consultant in Pediatric Neurology at IPO in Lisbon. 
He is a member of the American Academy of Neurology, the Child Neurology Society, the Children Cancer Group Tri-State Pediatric Neurology Society, the Society for Neurooncology, the Portuguese Society of Pediatrics, the Portuguese Society of Neurology, and the Ibero-American Academy of Pediatric Neurology. 
12:05 – 12:25 | FIRESIDE CHAT
friday september 1st
Choices of a Future Generation