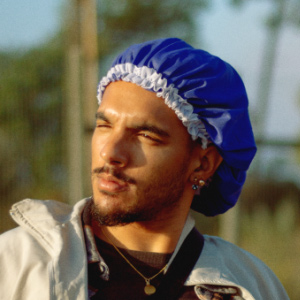 Tristany
Musician and songwriter (Portugal)
Tristany paints with his voice, illustrating the reality he has lived, through his perspective and the perspective of those around him. Eyes that speak about invalidated, marginalized, and sometimes romanticized realities. 
Through his multidisciplinary art, he expresses his way of feeling, thus creating a multitude of rhythms, with raw sounds and diverse visual stimuli, representing all the cultures he feels a part of. 
He grew up and lives in Linha de Sintra, in the outskirts of Lisbon, where the streets at night have an orange hue, where mothers come to rest after another day of work, and where the display of wealth is having the complete Liverpool tracksuit. 
15:25-16:00 | INTERVIEW & PERFORMANCE
thursday august 31st
How can Music and Poetry Transform the World